President Obama and his family walked across the Edmund Pettus Bridge in Selma, Alabama with hundreds of participants on Saturday, March 7, 2015. They took the symbolic walk across the bridge to remember the foot soldiers, facing law enforcement with clubs, dogs, horses, and tear gas. It is heart breaking to see the fifty year-old black and white video of men, women, and children, bit by the dogs, trampled by horses, beaten by law enforcement, left bleeding, and broken. Watching the first African American President of the United States walk alongside Congressman John Lewis of Georgia, who was one the foot soldiers leading the march fifty years ago; adds to a prophetic symbolism of hope transpired through the relentless struggle witnessed through the foot soldiers participating on that horrible event called, Bloody Sunday.

Eric Holder, our first African American Attorney General, spoke eloquently at Brown Chapel with hints to the masses that the struggle continues. As the voting rights act, section 5, to protect minority voters is revisited by Congress; Attorney General Holder reminds us that these issues of injustice must be addressed. Similar to the actions of those foot soldiers walking across that bridge in Selma, Alabama; the new foot soldiers in Ferguson, Missouri and across the country, must peacefully pick up the baton and continue to initiate change. While supporters prepared for the historic event, the national news broadcasts the police shooting of another unarmed youth this weekend; and millions of Americans enrolled in healthcare face the unknown as the United States Supreme Court examines the constitutional aspects of the Affordable Care Act. Watching and listening to the speakers at the Selma event, the overriding message for one is the resounding recognition of self. We must look ourselves in the mirror and ask have I made a difference. Would I have the courage to stand like the foot soldiers did on Bloody Sunday?
Powered by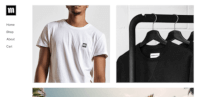 Create your own unique website with customizable templates.